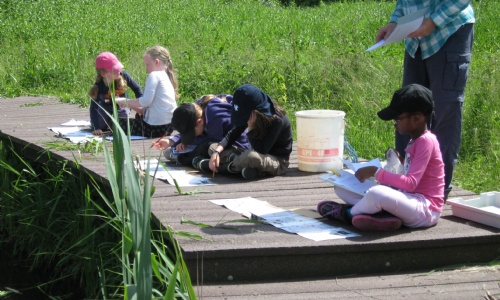 Nature Reserve Trips
Published 18/12/16
One of the great joys of the summer term is the opportunity to get out and explore the wonderful array of living organisms to be found in the natural habitats surrounding the school, particularly at the SPF Nature Reserve.
Our Year 6 pupils complete their series of three seasonal visits this term.
The enthusiastic and experienced naturalists of 6A managed to fit in a productive trip between the early summer showers, to find the reserve teeming with invertebrate life of all shapes and sizes. Some groups had to push their way through lush, almost tropical, vegetation in order to find their specimens, something which added to the sense of exploration and problem-solving which the Nature Reserve helps to nurture. The students were particularly delighted by the huge, colourful dragonflies buzzing around in the reeds! 6Alpha will embark on their final expedition later this month.
Read More