A key outcome of our Learning Wheel is to encourage our pupils to become global citizens.
We respect and celebrate diversity and every year we welcome new pupils to the Foundation from other parts of the world. Learning about the beliefs and customs of different religious groups underpins our expectation of pupils to show respect and tolerance of people from varying cultural backgrounds.
Here are examples of how our pupils have opportunities to experience different religions and cultures
Spanish Day
The sun was shining brightly, the air was warm and was that the lovely smell of paella wafting over from the kitchen? This could only mean one thing....Year 3 Spanish Day, our collaboration day with Dame Bradbury's.
We were welcomed with a snack and, after a short introduction, we were off on our colour hunt. We walked around the grounds, spotting nouns of colours: rojo, amarillo, verde, azul.....and then read and performed some colour poems.
We looked at the colours and patterns in moorish tiles and then, using our newly acquired dictionary skills, wrote our own colour poems on to tiles and decorated them. Paella and tortilla were on the lunch menu and we finished the afternoon with a quiz.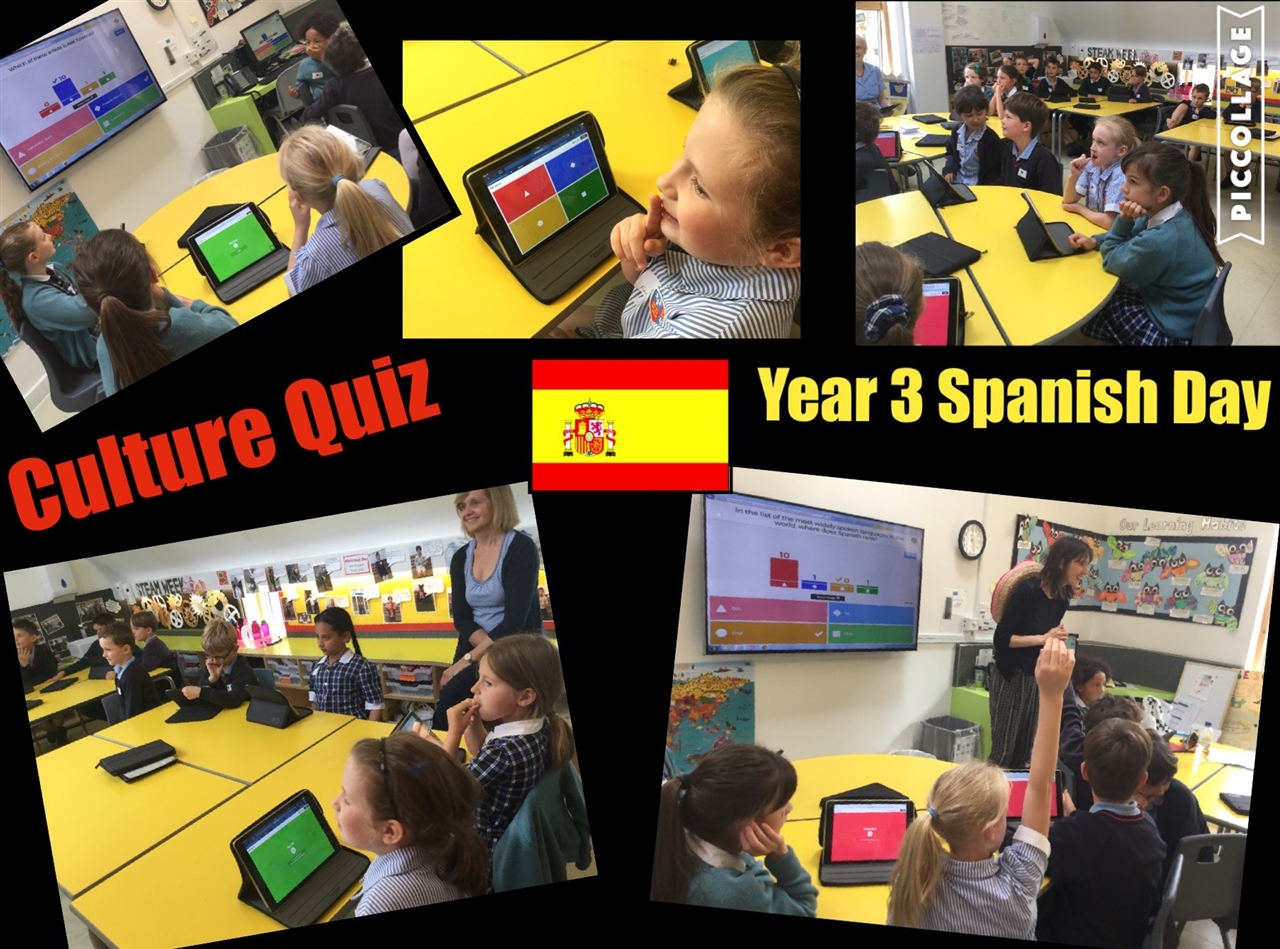 "Today was one of the best days in school! I learnt more about Spanish culture from this experience and made more friends too. I enjoyed everything, especially the Kahoot quiz."
Visiting Cambridge Gurdwara
Year 3 pupils were thrilled to visit Cambridge Gurdwara and to see for themselves the Diwan and Langar Halls, where the Guru Granth Sahib rests at night and 'real 5 Ks'. Highlights of the visit, in the children's words, were 'wearing a scarf all the way from the Golden Temple', 'Mrs Bhachu in her beautiful sari', 'waving the chauri', 'holding Mr Bhachu's baby kara' and 'seeing the long kirpans though I have to admit they were a bit scary'.