Published on 15/07/16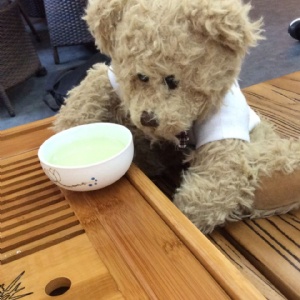 One the fourth day, we had our first introductory lesson in our Chinese groups . The lessons were in the morning , and we spent the first 30 minutes choosing our Chinese lessons . Although class was almost too easy and many people swapped to a harder class, our teacher soon started to cover important and useful topics like shopping and bargaining , a useful feature we have to use for the markets .
We then had lunch in the canteen and headed for our cultural afternoon . We went to the Shandong university cultural centre . We did some paper cutting , a seemingly easy creative skill which actually turned out to be harder then we thought . We cut out the sign of double happiness character and made a bookmark. We also got shown the amazing paper cuts the university has in their collection which showcased : life sized Bruce Lee , Audrey Hepburn , Michael Jackson , flowers , many lucky Chinese characters and one with the 12 animals of the Chinese year .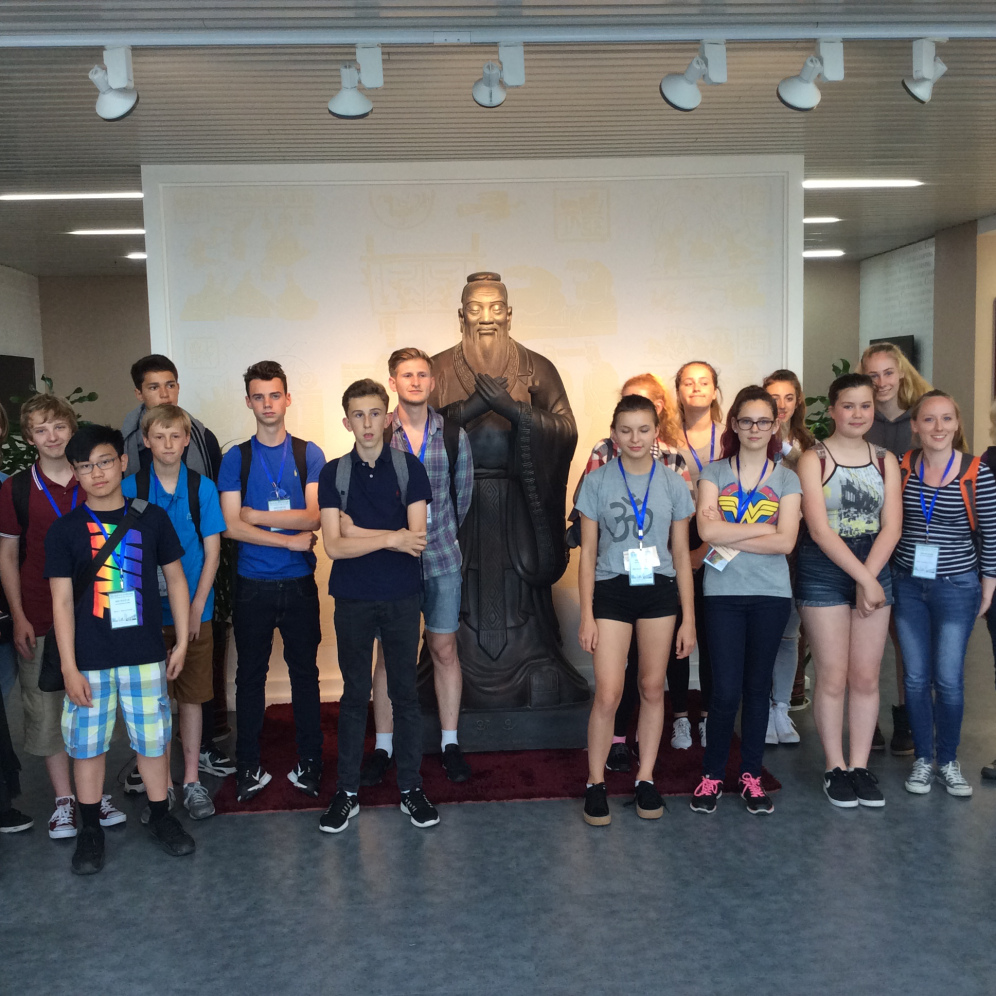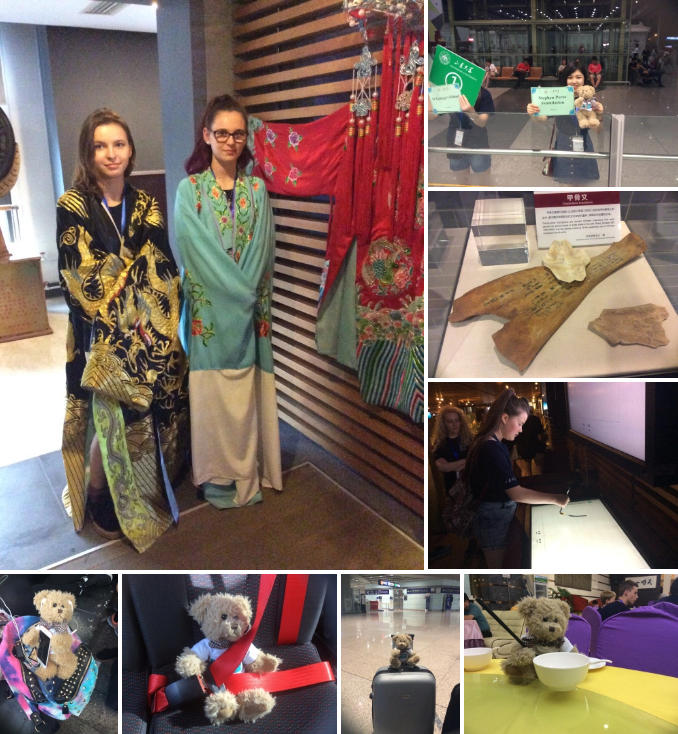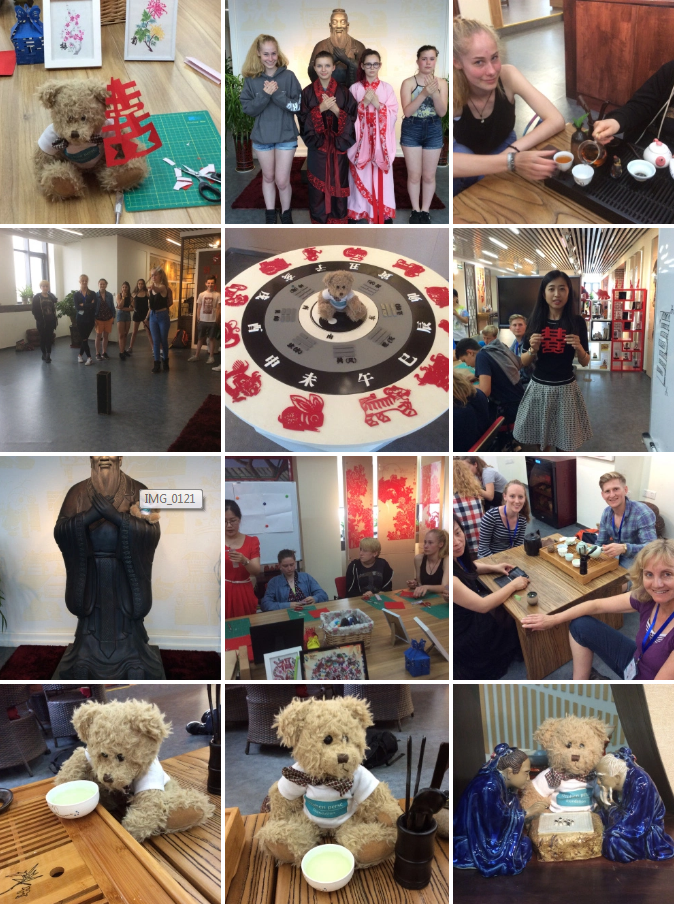 We then moved on to the art of tea making , a ancient skill with more meaning to it than you thought and is still popular and taken seriously. We learned the 4 teas that Chinese use for the seasons of the year , dark tea for winter , floral tea for spring , green tea for summer and oolong tea for Autumn . There was a whole procedure of " washing cups " and " showering " a little statue of Confucius , and even smelling cups ! We watched carefully and then tried to make our own tea . It was very much a bonding experience as we got to share tea so everyone could try each other's creation . Afterwards , we proceeded to the story of Confucius , China's first teacher. Chinese people learned respect and how to bow. Confucius was the one who taught them " 你好 " or " ni hao " , which means " hello " by using their hands , a respectable gesture.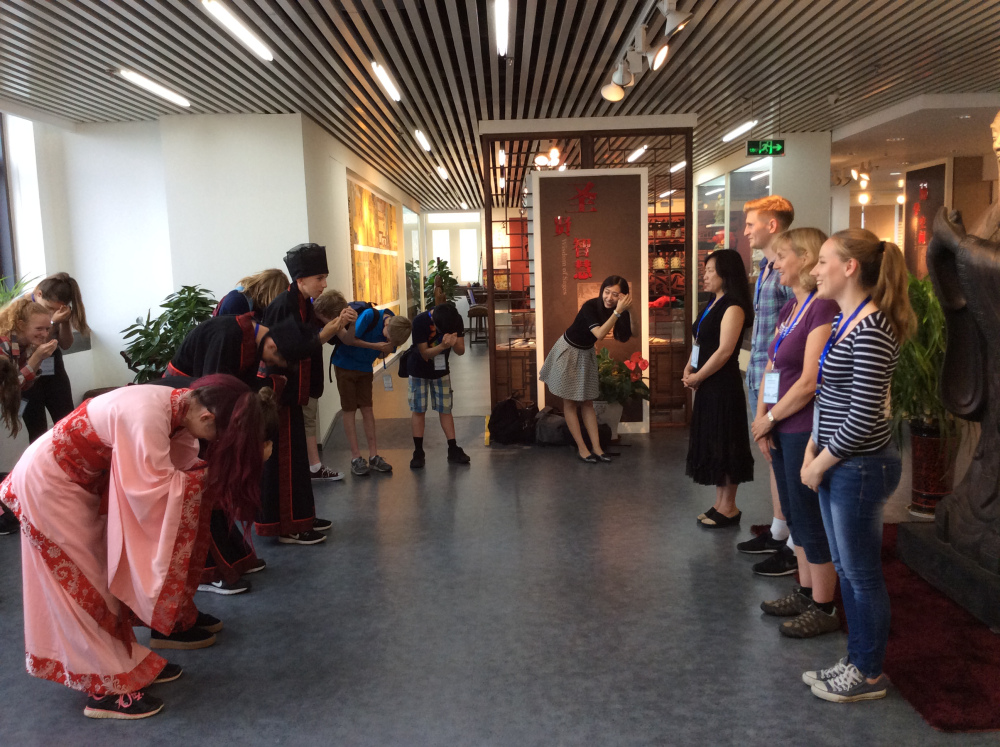 After our cultural lesson , we had the Shandong opening ceremony which made us feel at home and which welcomed us thoroughly. This evening we're off to the Night Market to practise our bargaining skills that we learnt today. We shall update you on that tomorrow!

Karina T