Published on 12/05/16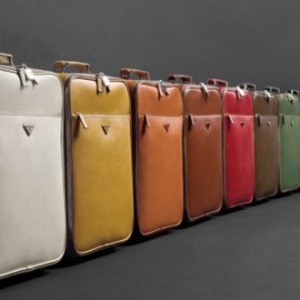 What is needed for the trip:
It is highly recommended that the student and her parents consider what items are going to be taken on this trip.
There are limited opportunities in the Chinese markets at the end of the trip.
Here are the recommendations from past experiences:
Suitable clothing for the environment (for all 16 days of the trip) including some sportswear A single Hanban T-shirt is often provided by our hosts for official visits and photographs.
A hat to protect from the sun.
Sufficient toiletries, toothbrush, soap, shower gel deodorant etc.
Padlock for hold luggage / suitcase (with key)
Insect repellent / wipes
Sun cream with suitably high SPF
Some tissue / toilet paper (just in case!)
Multivitamin tablets to help maintain our immune system on a very busy trip
Painkillers (such as paracetomol)
Cameras, memory cards, chargers.
Towel
A 2 pin Asian to English plug adapter to allow you to plug in electrical items
Passport
As a guide, approximately £100-150 of spending money is needed for gifts, snacks, souvenirs etc. Have this money in RMB before travelling to avoid delay.
Games and gadgets for entertainment use
Mini Travel fan with batteries
Mobile phones (check your provider for service in China and remember the charger and to disable data before you go.)
Photographs of your family and friends as they serve good items to talk about "life at home" – Modern electronic devices suffice for this in the 21st century but please note, services like google docs, Hotmail, facebook and twitter may / will not be available.
An arrangement of gifts for the families and hosts involved in the course. (Recommended 4 small gifts for hosts, Chinese partners(s), guides etc.)
Willingness to speak Mandarin and enrich yourself in the educational and cultural visit.
Flight details:
From Heathrow
Sunday 10th July 2016 EK 006 London/Dubai 22:15/08:05+1 Monday 11th July 2016 EK 308 Dubai/Beijing 11:00/22:20
Monday 25th July 2016 EK 307 Beijing/Dubai 23:55/04:15+1 Tuesday 26th July 2016 EK 029 Dubai/London 09:40/14:25