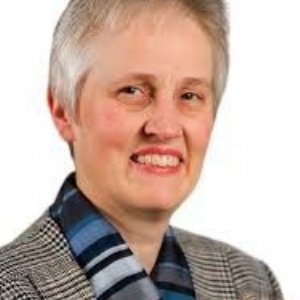 Shakespeare Rocks! The posters, glimpses of rehearsals and increasing number of costumes and props on every surface in the Year 5 classrooms hinted that we were in for a treat on 29 March.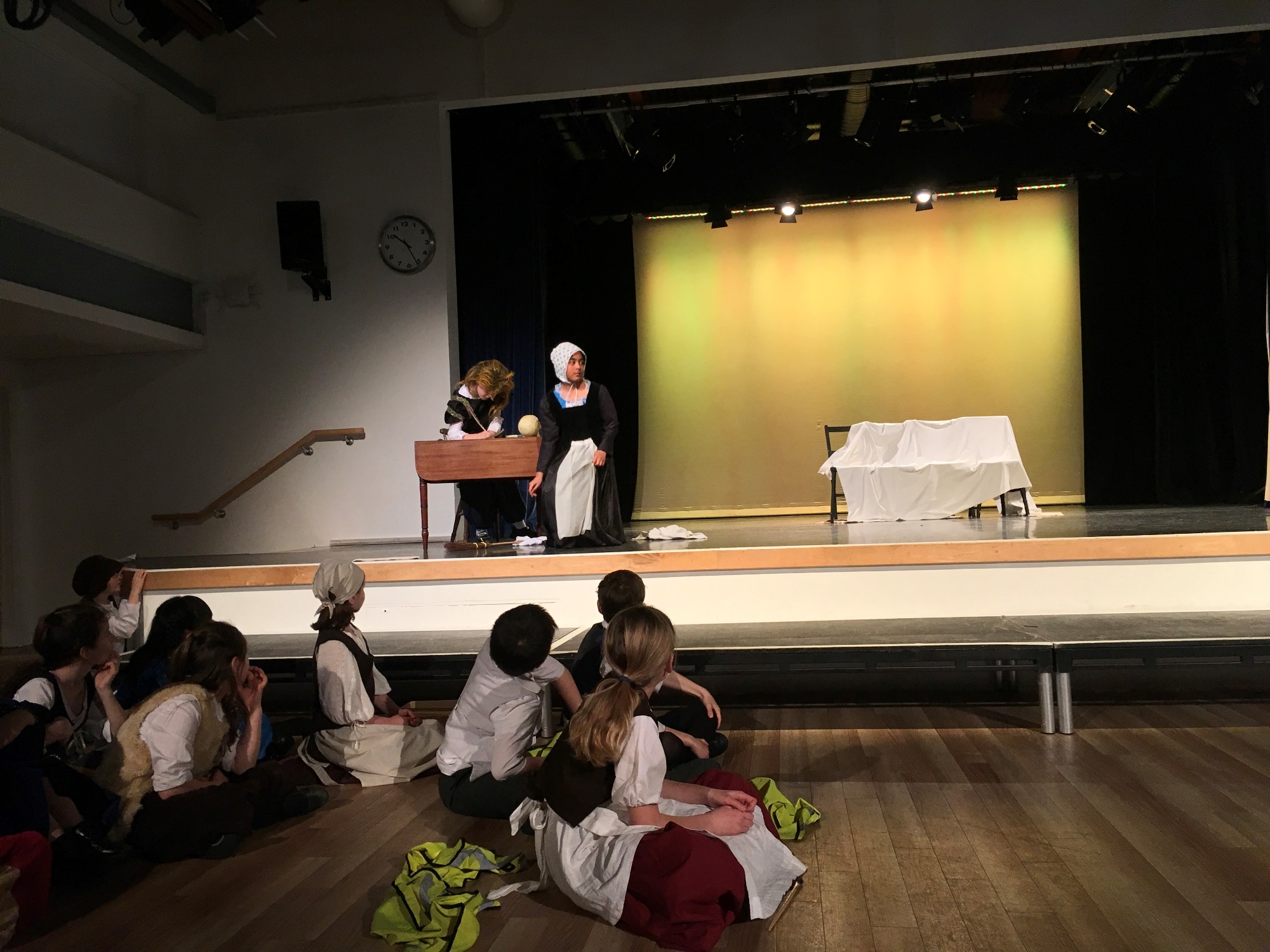 My favourite poster promised that the audience would be entertained with fun and laughter; I had no doubt this would be the case and that we would be impressed by the production, staged in the Senior School Hall. I was not, however, prepared to be completely enthralled by an hour of acting and singing, which was fast-paced, very amusing and enabled our Year 5 pupils to shine. We are very, very proud of them all for their individual and collective performances.
Three William Shakespeares, three Mrs Shakespeares, three Assistant Ollies and three classes of Year 5 pupils weaved their way seamlessly through seven action-packed scenes. There were many moments of brilliance when we were taken unawares by comic timing, superb duologues and wonderfully expressive singing. The lighting, sound effects, music, costumes and props gave the production a most professional feel but it was the children who turned this story of Shakespeare's life into an outstanding show, which will live long in the memory. Congratulations to all involved, especially Mrs Marty who directed the production, having adapted the script so that every member of the cast had a truly memorable experience.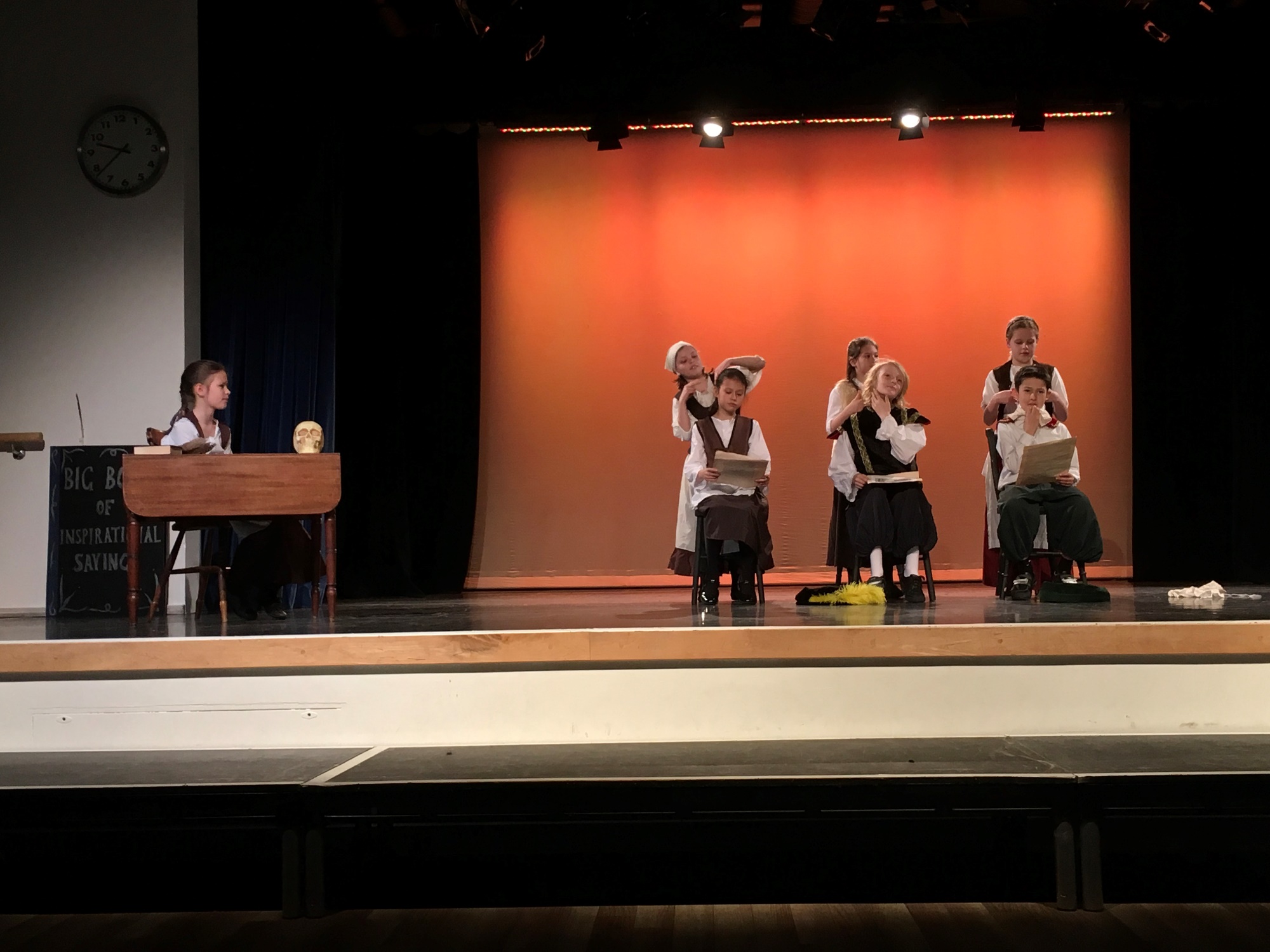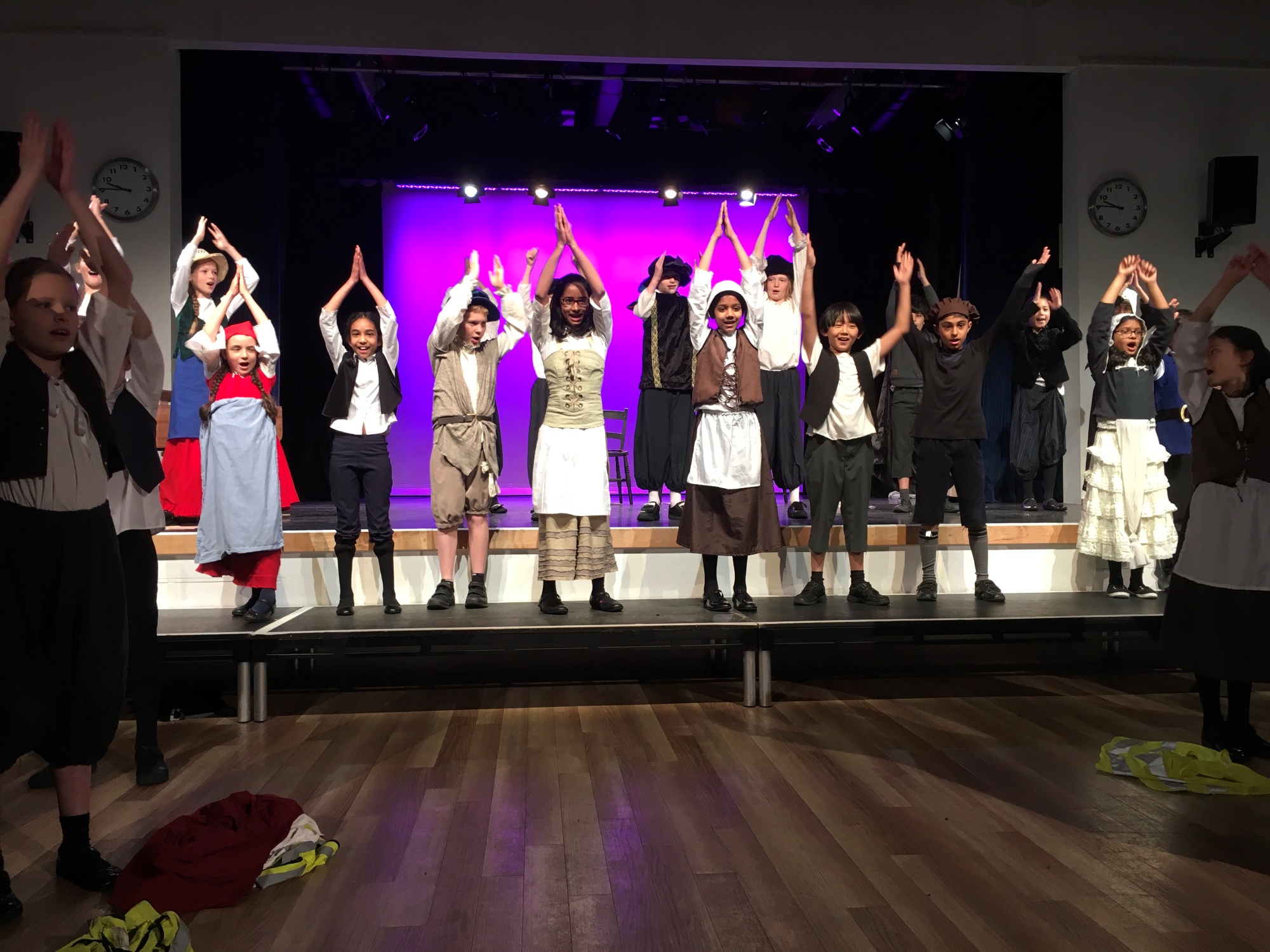 Assemblies and Concerts Meanwhile, back in the Junior School Hall, we have recently enjoyed two fabulous Year 3 class assemblies and two Performers' Platform concerts. 3Alpha shared with us aspects of their topic on the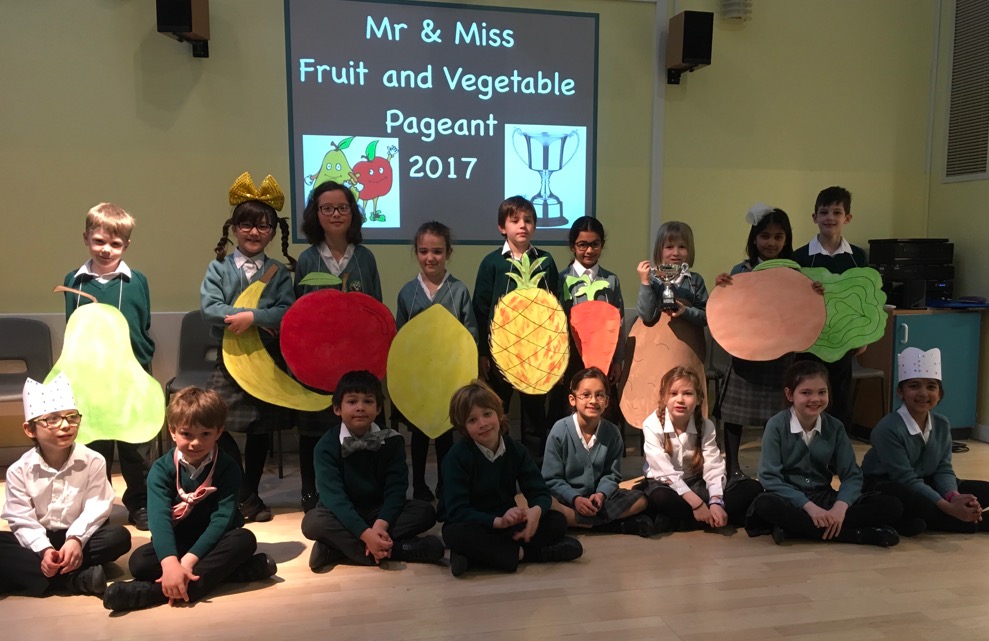 Ancient Greeks, including a debate as to whether the Elgin marbles should be kept in England or returned to Greece. This involved members of the audience in expressing their opinion and demonstrated the thinking skills approach which is embedded in our thematic teaching and learning. Just a few days later it was the turn of 3A to present their assembly. Making good use of a thought provoking story, based on a beauty competition starring fruits and vegetables, the children reminded us that a person's value lies within an individual, rather than on surface appearances. This touched on an important strand of PSHEE and also linked with our focus on diversity during languages week.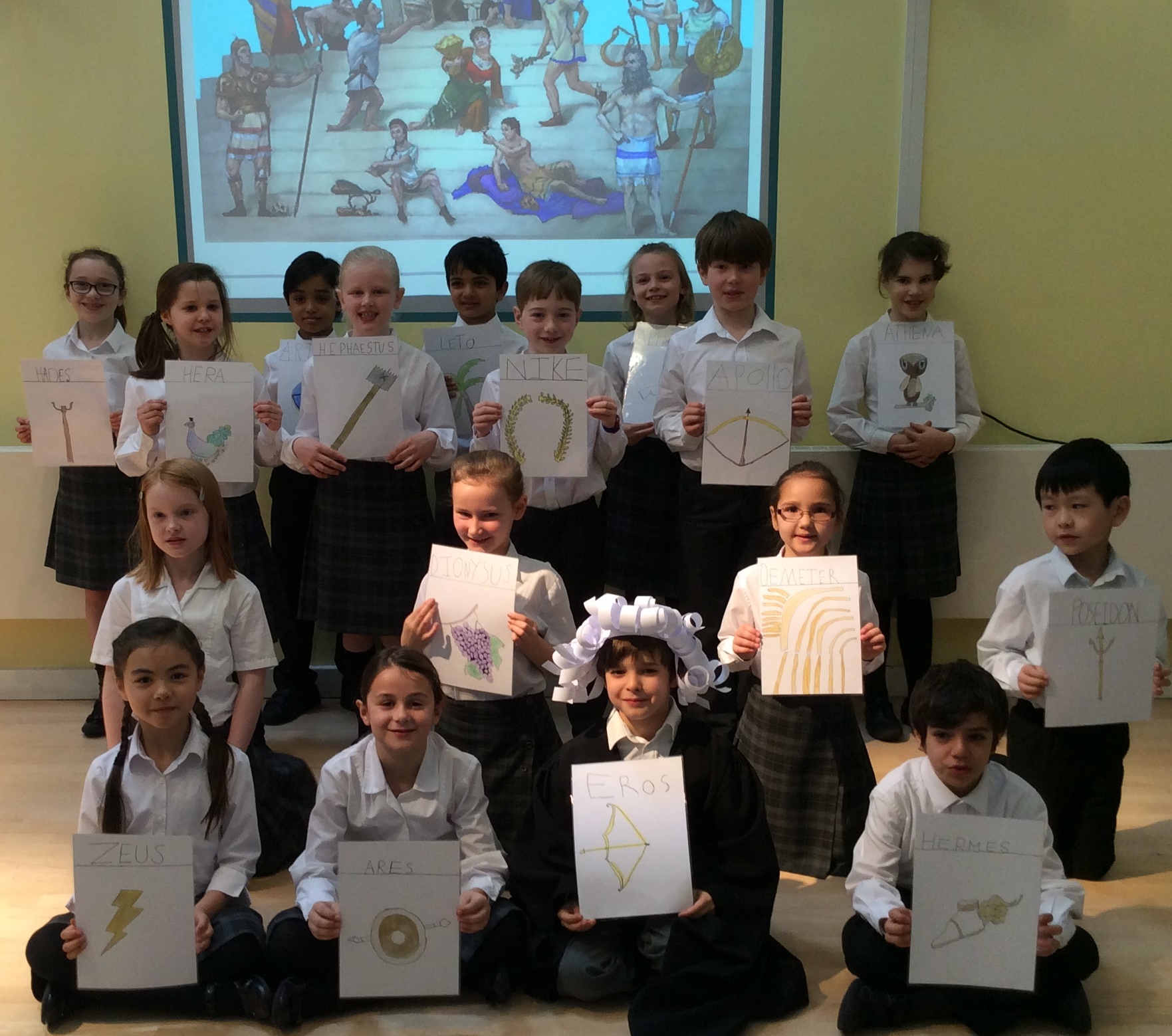 Last Tuesday we very much enjoyed the first Performers' Platform concert when solo musicians from Years 5 & 6 impressed us with a programme of great variety, including performances on trombone, electric guitar and drums. The second concert involved soloists from Years 3 & 4; showing courage and enormous enthusiasm these pupils performed on an even wider range of instruments, including harp, double bass, saxophone and electric guitar! We very much look forward to hearing many of these musicians again when those who are successful in the audition process perform in the Soloists' Concert in the Senior School Hall on Wednesday 3 May.
Languages Talk! Every year we aim to deliver one or two integrated learning projects which involve all members of the Junior School community. Having focused on Maths and the works of Michael Morpurgo in 2015, followed by STEAM and 'Back to the Future' in 2016, we have turned our attentions to Language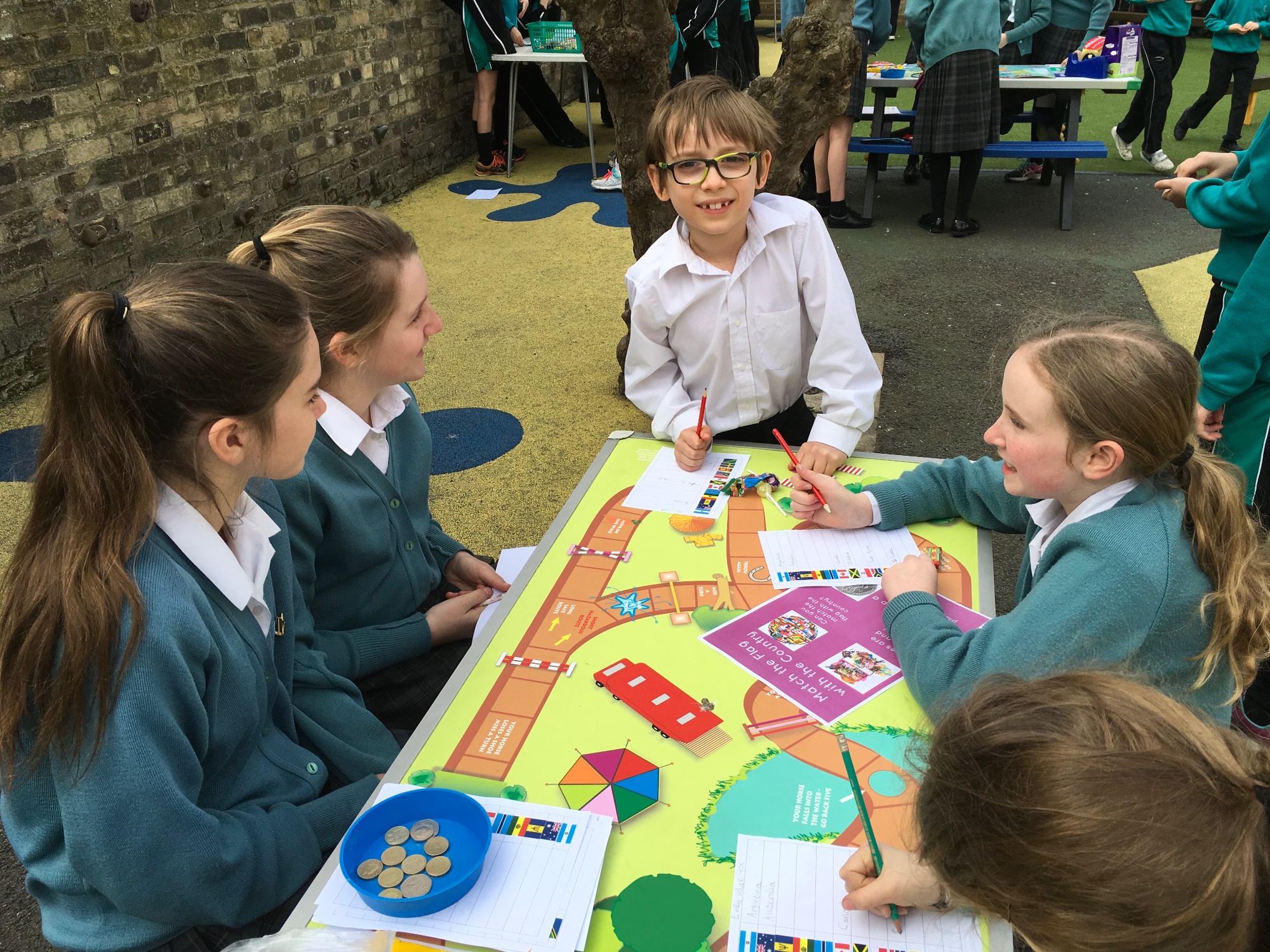 this year. Mrs Neely, our French coordinator, suggested the ingenious title 'Language Talks' for our recent project which proved to be perfect on so many levels. After an exciting count-down, we were launched into a truly remarkable week when the classrooms, corridors and playground echoed to the sounds of many different languages. Thanks to Mrs Neely and Mrs Foreman, our Spanish teacher, who were ably supported by both teaching and support staff, including Mrs Rogers, our librarian, this project had a momentum and a range of outcomes which surpassed even our expectations. It was inspiring to hear many children proudly talking in their 'mother tongue' and to hear still more members of our community grasping the challenge of learning a new language or, in some cases, several languages! Inevitably this was more of challenge for the adults, myself included, than for the children but with the help of digital technology, along much encouragement, enthusiasm and perseverance, progress was made and targets met.
There were many highlights throughout the week but the assemblies, playground sale and showcase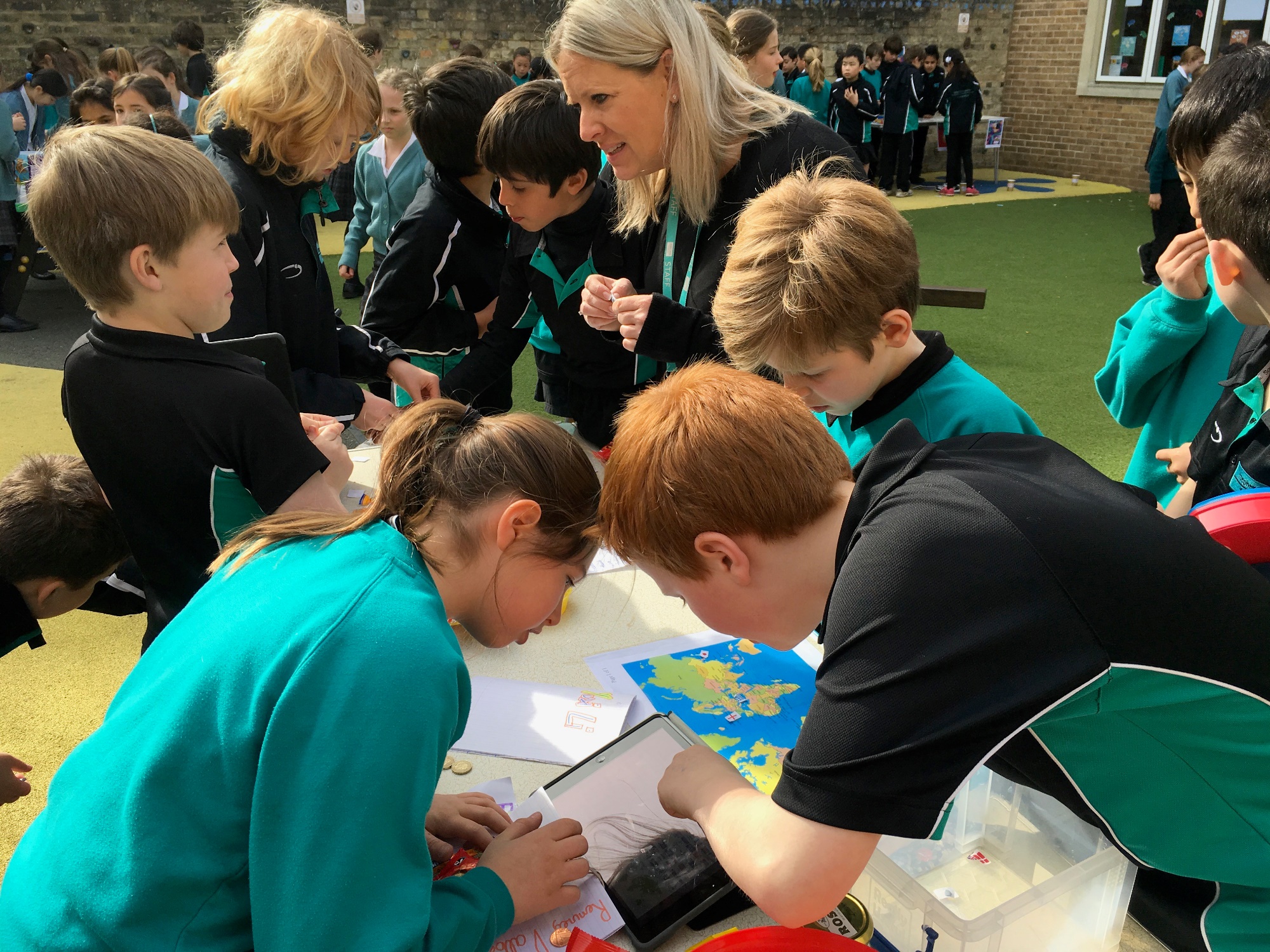 afternoon deserve special mention as these were remarkable and conveyed a real sense of what can be achieved when our pupils are given opportunities beyond the usual reach of curricular and extra-curricular experiences. As well as thanking all my colleagues who worked hard to provide such enrichment within this project, I should like to extend our warmest appreciation to the parents who gave up a considerable amount of time to speak in assemblies and/or run half day 'Discover A Language' workshops.
Read Mrs Neely's report of the project and read about the workshops.
Year 6 Space Week and Bikeability - Last week our Year 6 pupils immersed themselves in an exciting programme of lessons, both in school and off-site, connected to their focus on space. Click here to read more about this project. Still waiting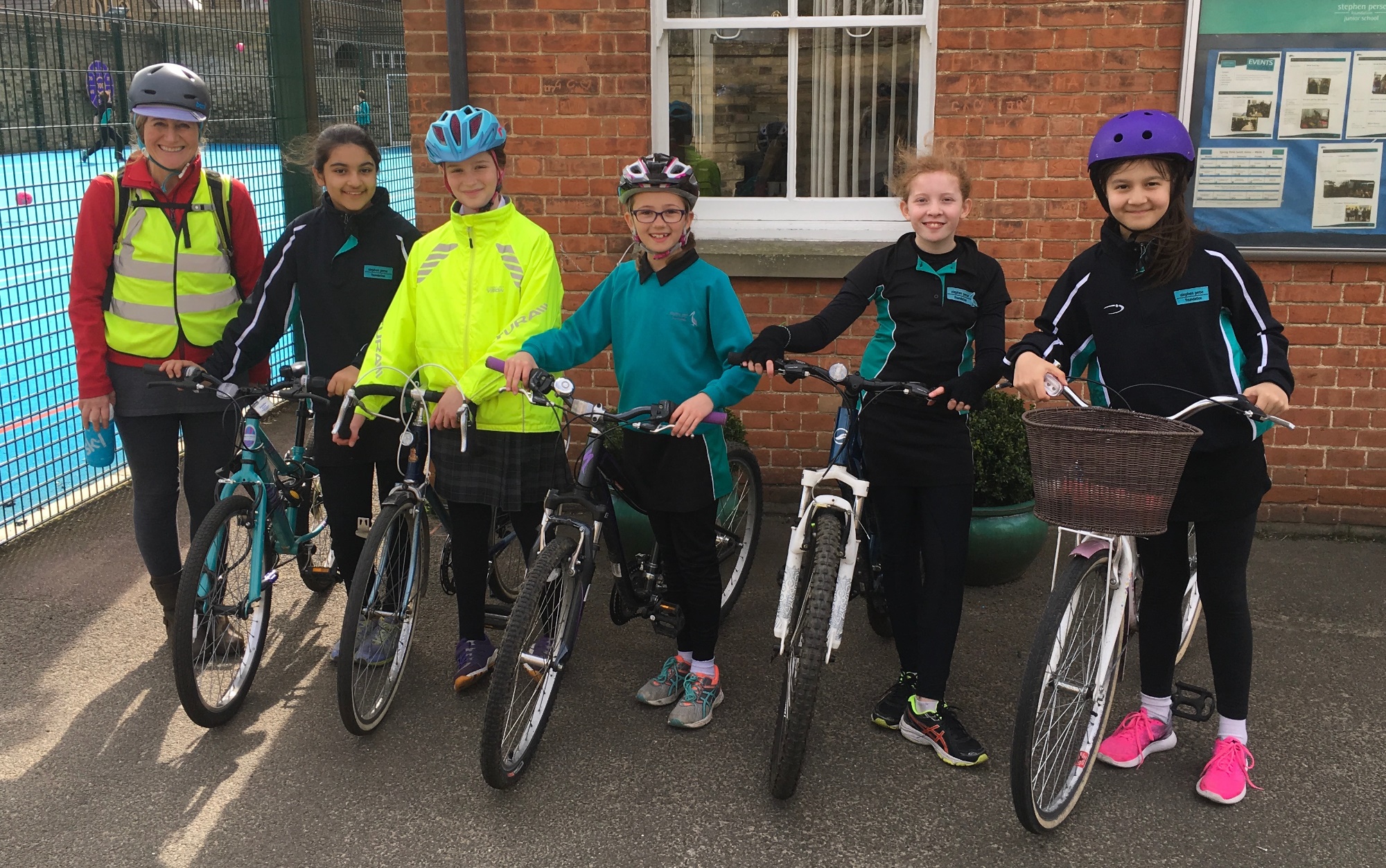 for this too… No sooner back from space than the girls were on their bicycles for this year's Bikeability course, which involves eight hours of training and the opportunity to take Levels 2 & 3 of this invaluable government supported scheme. The instructors have been full of praise for the girls' attention, focus and energy this week and we are delighted that they all received their awards in our final assembly of term. I would like to take this opportunity of extending our thanks to Outspoken Training for delivering this course; the instructors and administrative team members are all exceptionally professional and helpful; we are very fortunate to have access to such training in Cambridge.
Competitions - Junior School pupils have participated and met with success in a variety of competitions and festivals recently. On Friday 10 March the members of Year 5 & 6 Science Club went to Dame Bradbury's for the annual STEM competition, which was most enjoyable. Immediately after returning from Dame Bradbury's, I joined Mrs Rogers at Rock Road Library for the prize-giving event of a local writing competition, 'Location as Inspiration'. We were thrilled that the entries of three Junior School pupils, Amelia, Elif and Henry, were highly commended. It was wonderful to see them receive their awards from Adèle Geras and Julian Sedgwick, local authors and the competition judges. These entries have been recorded and Henry's was broadcast on Cambridge 105 last Saturday. 20170206_TheFitzwilliamMuseum.mp3
The second half of the spring term is peppered with music festivals and it is always good to hear about our pupils who have performed. Smera entered the Cambridge competitive music festival, played beautifully and won the following two classes: Piano solo own choice (10 years and under) class and Woodwind (Grade 1 and Grade 2) class. Congratulations to Smera. Several recorder players also took part in the Cambridge festival and did very well: Ilaria won a shared first prize in the Descant Recorder (10 years and under) class and The Nightingale ensemble, which includes Ilaria, Celeste and two Senior School students won the Recorder Consort class. Congratulations to Ilaria and Celeste.
On Friday 17 March our Junior Choir members travelled to the Key Theatre, Peterborough to compete in the Peterborough Music Festival. Nine school choirs took part from Years 3 to 6, each performing two contrasting songs. Junior Choir sang an arrangement of 'Land of the Silver Birch and the Canoe Song' for their first piece; two traditional Canadian songs, which involved singing a challenging four part round, followed by 'Beauty and the Beast' by Alan Menken with added harmony and descant parts. Although the choir didn't win the class they sang beautifully and were commended for their brilliant performance. They received some wonderful feedback from the adjudicator, Jeffrey Wynn Davies, who commented on their lovely voices, phrasing and crystal clear words as well as giving some suggestions for how to improve their performance next time.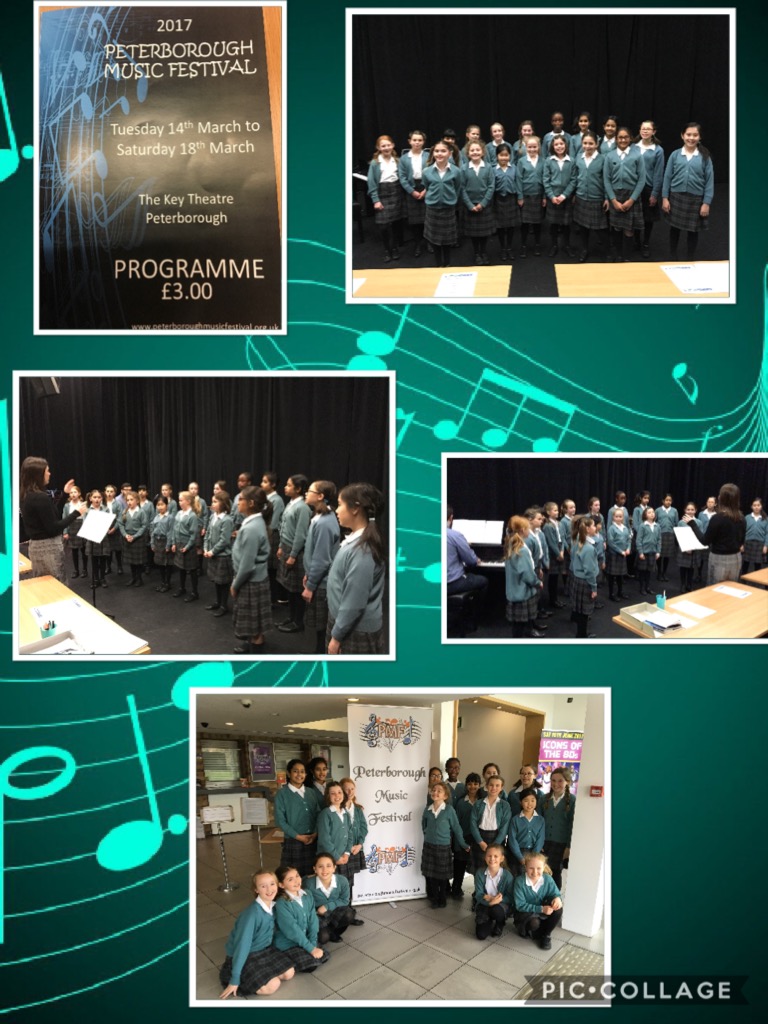 Congratulations to Abbey who achieved Gold for Weapons (Dagger) and Sparring and Silver for Hyungs (Forms) at the HWA Rang Tang Soo Do UK Invitational Championships in Worksop recently. She was the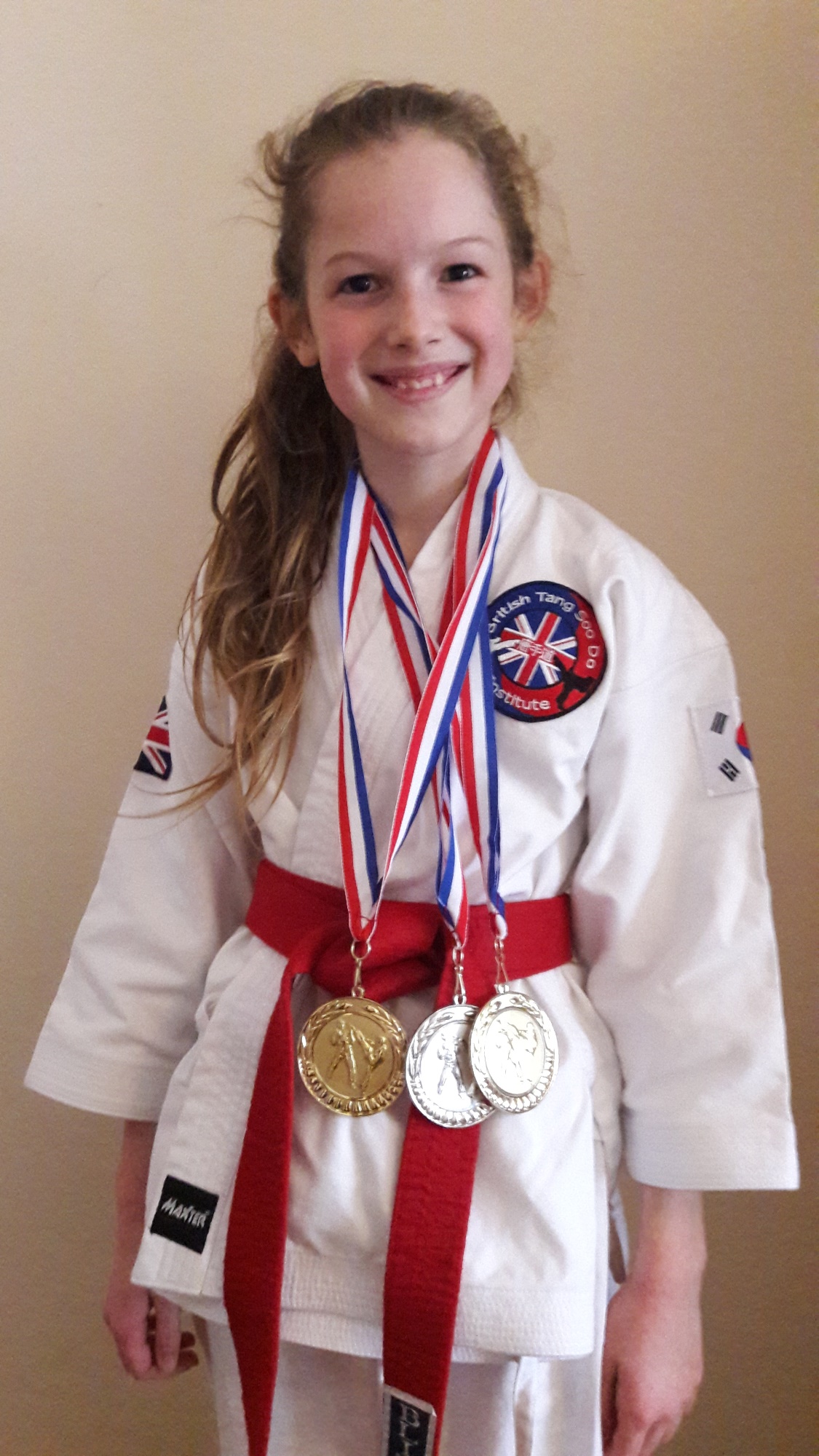 only girl to compete in the 9-11 age group had to compete.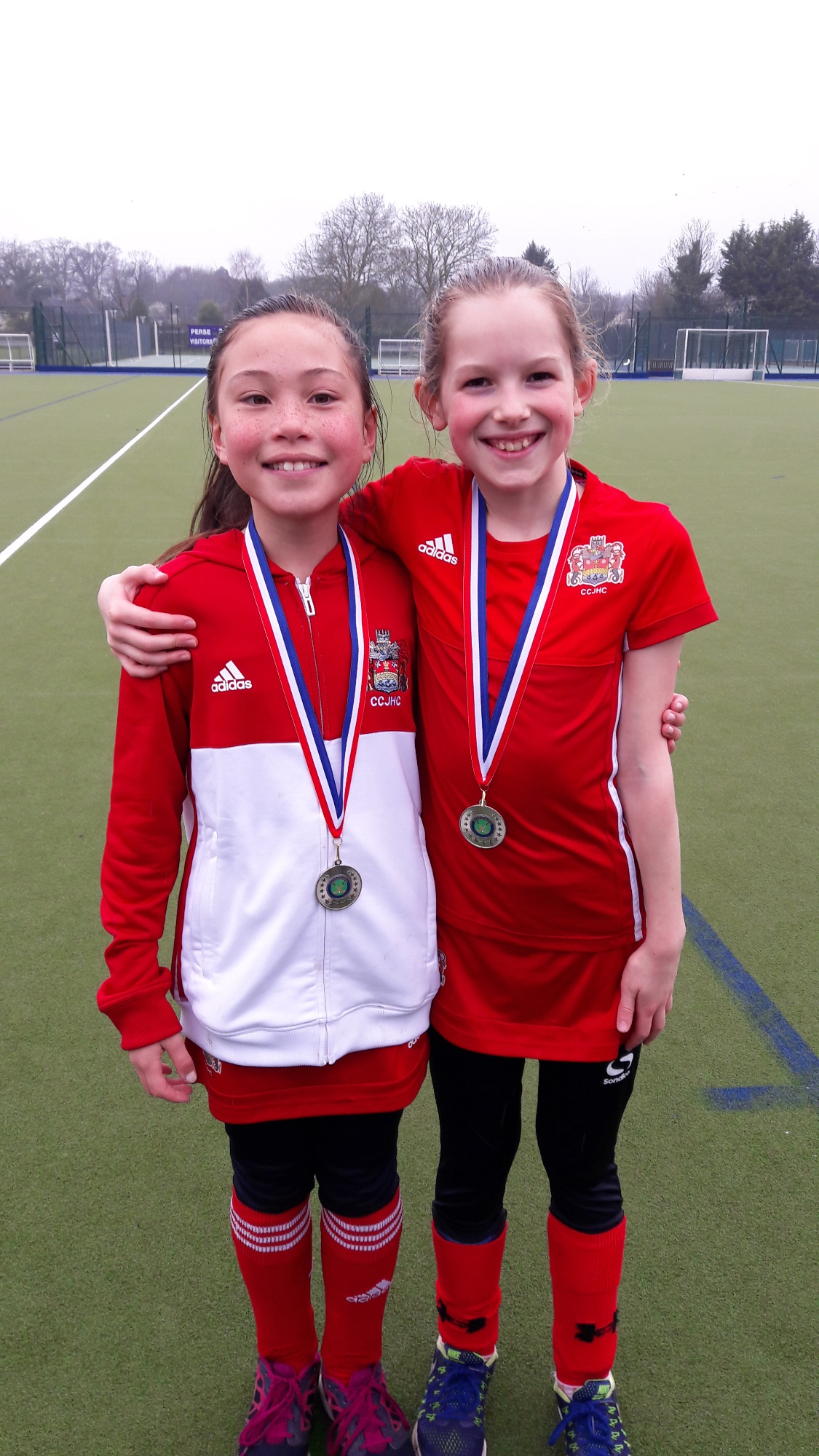 She and Molly were awarded Silver medals when they played hockey for City in the In2 tournament recently. Well done, girls!
Finally, congratulations to Verity on her recent successes in local festivals and for receiving an award for most improved hockey player out of school.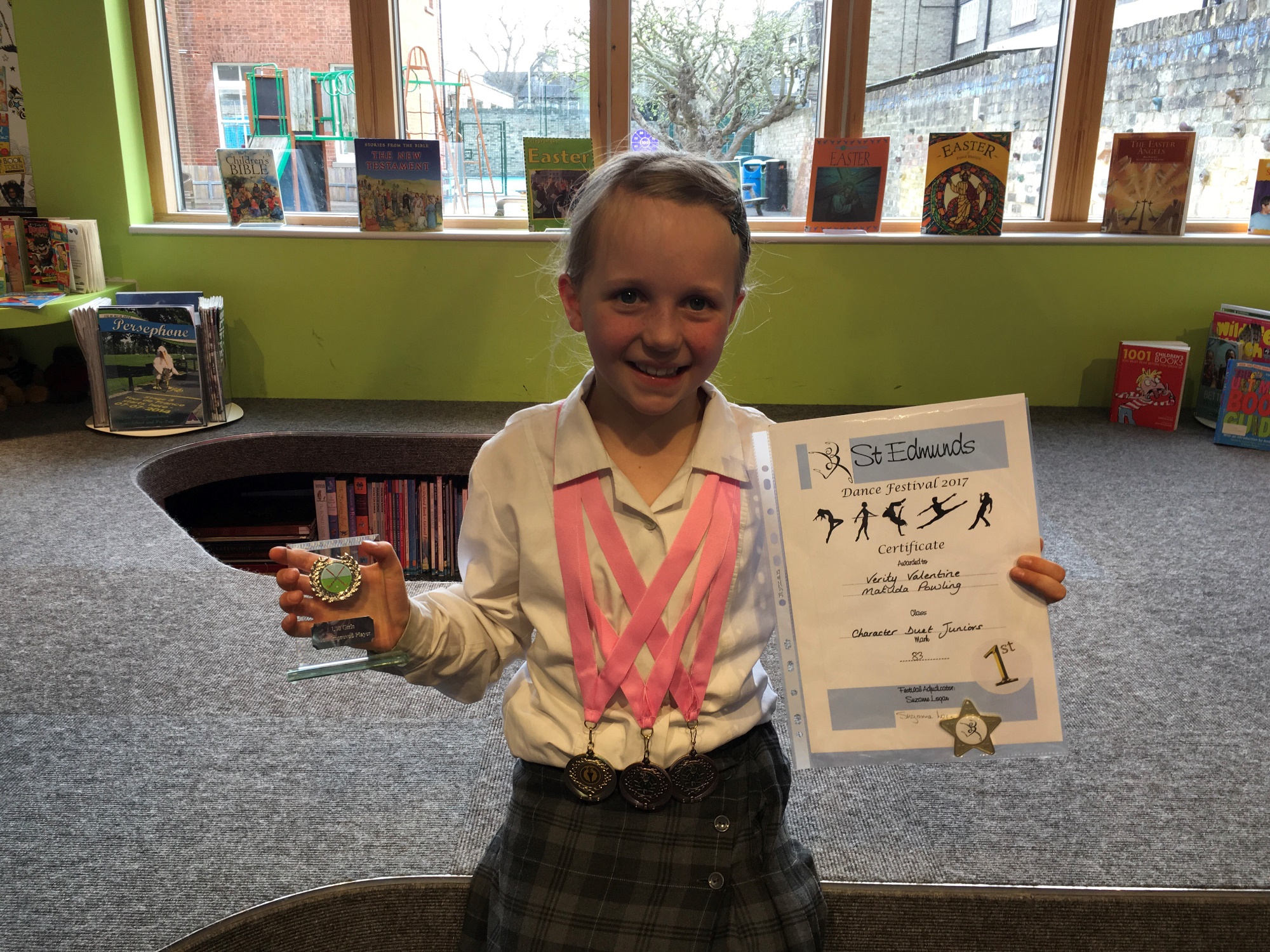 Author visit - Year 3 pupils thoroughly enjoyed an afternoon with Polly Faber, author of the fabulous 'Mango and Bambang' series of stories last week. Polly enchanted her audience right from the start by s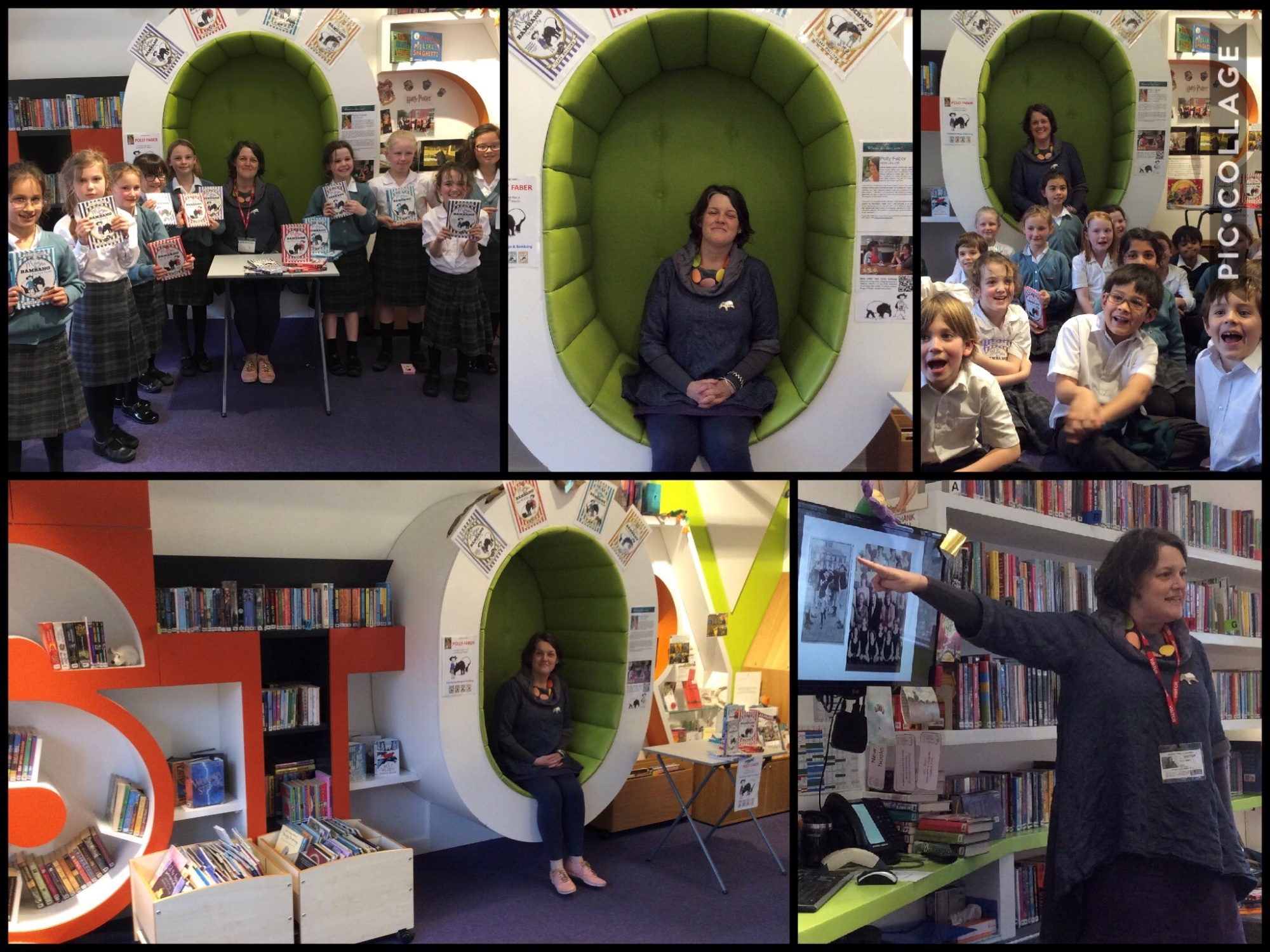 howing a photograph of herself as a nine year old at The Perse School for Girls! After reminiscing about the Junior School and how it has changed beyond recognition from her days here, she talked about playing imaginary games on the Court with her friends and how these games generated ideas, which influenced to her becoming an author. Huge thanks to Polly for returning to Cambridge in order to make this visit. We are hoping to persuade her to spend time with us on World Book Day next year.
Out and About - Very few people have the opportunity to go on an adventure such as that recently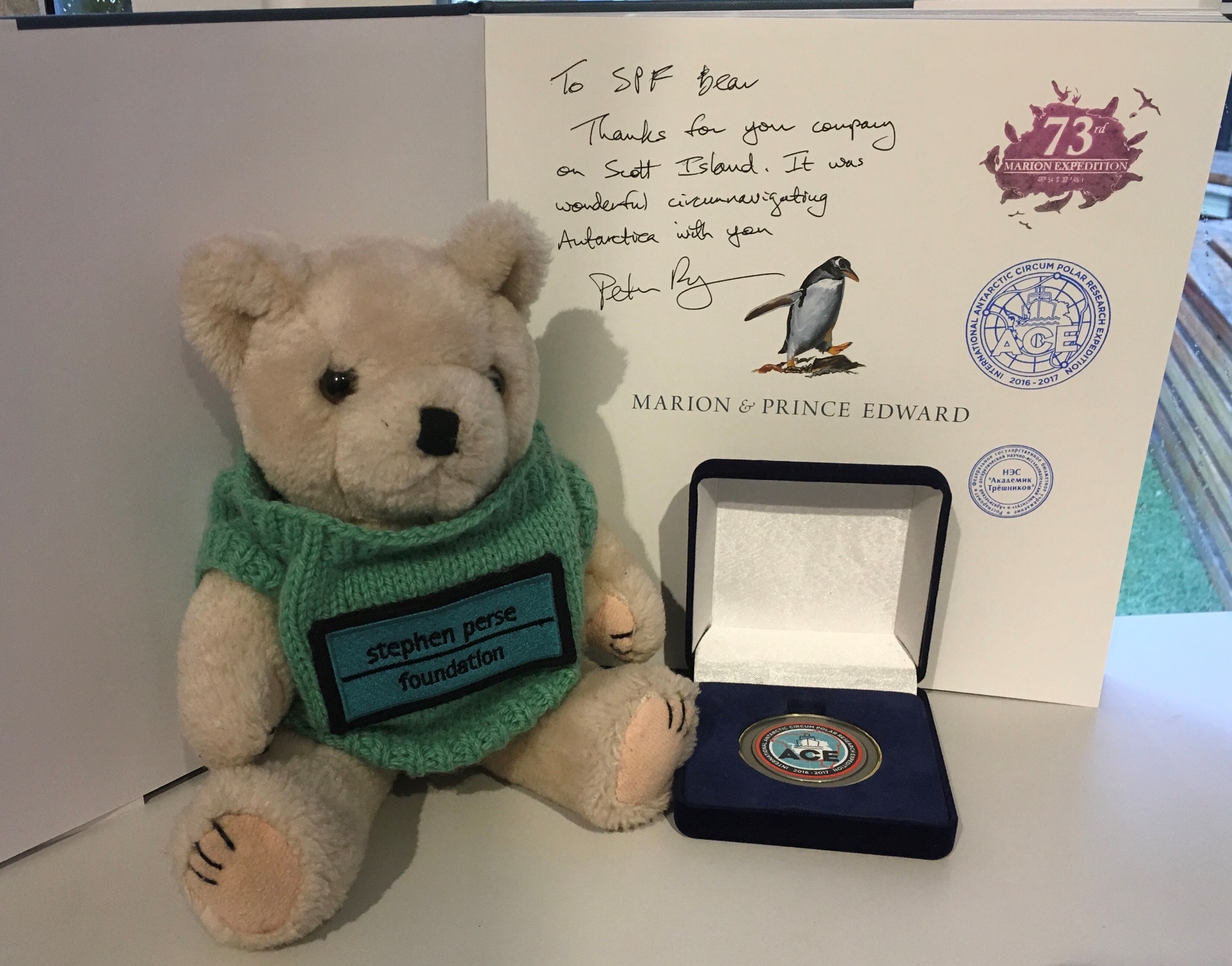 undertaken by Sasha Borodin, father of two Senior School students. The Antarctic Circumnavigation Expedition involved 22 different projects bringing together research teams from six continents, with a focus on gaining a better understanding of Antarctica's ecosystems. What an enormous privilege it was to have a special link with this expedition via SPF Bear, an honorary member of the ACE team. Thanks to his twitter account @SPFBearACE we have been able to follow the progress of the expedition, marvelling at the amazing scenery and wildlife during the last three months. There was great excitement this afternoon when SPF Bear reappeared in school, complete with an ACE medal and a book inscribed by Professor Peter Ryan, Dept of Zoology, University of Cape Town. Welcome home SPF Bear!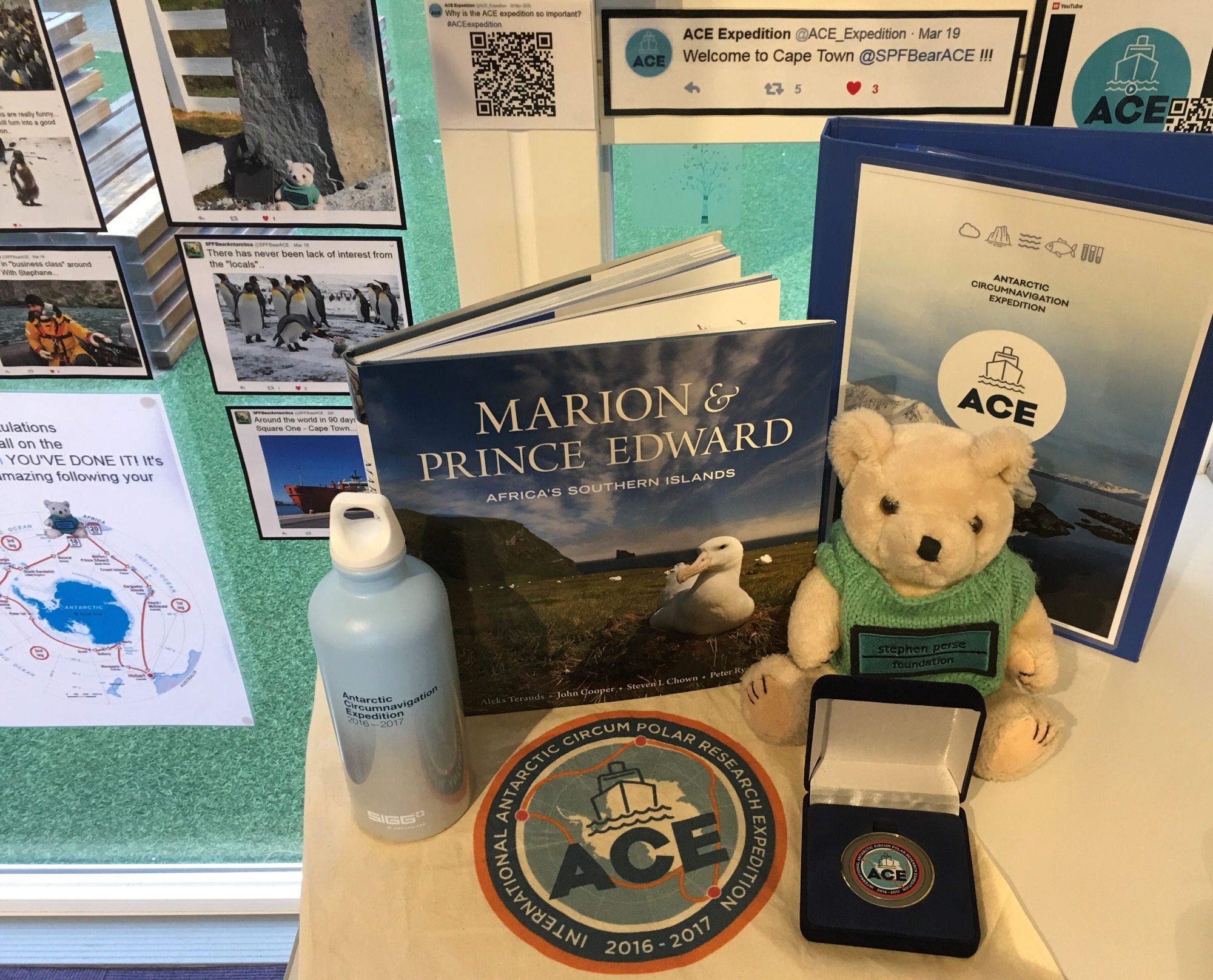 And, talking about the great outdoors, we had a fantastic start to the final day of term when
Junior School and Pre-prep pupils and staff met at Latham Road for the official opening of our new Eco Classroom. School Council members from both schools invited Miss Kelleher and Mrs Neild to perform the ceremony and we were delighted that they accepted as they have both been hugely supportive of our endeavours to have a classroom in the amazing outdoor environment at Latham Road. This new learning space will enable us to maximise the benefits of outdoor activities for our pupils and future pupils. Reflective sessions in the on-site Eco Classroom will remind children how their thinking skills and learning habits contribute towards their personal and social development, helping them to make meaningful connections between playing and what they learn in school and out of doors. The magic of such sessions can be lost when they need to travel back to the more formal classroom settings in school so we are very excited at the prospect of being able to use the classroom on a regular basis.
My colleagues and I wish you and your families a very good break during the Easter holiday and we look forward to seeing you for the summer term, which commences on Thursday 20 April.
Best wishes,
Katie Milne
Head of Junior School